Project Manager Spain – remote
Become an integral part of the global team that makes new things possible for banks worldwide.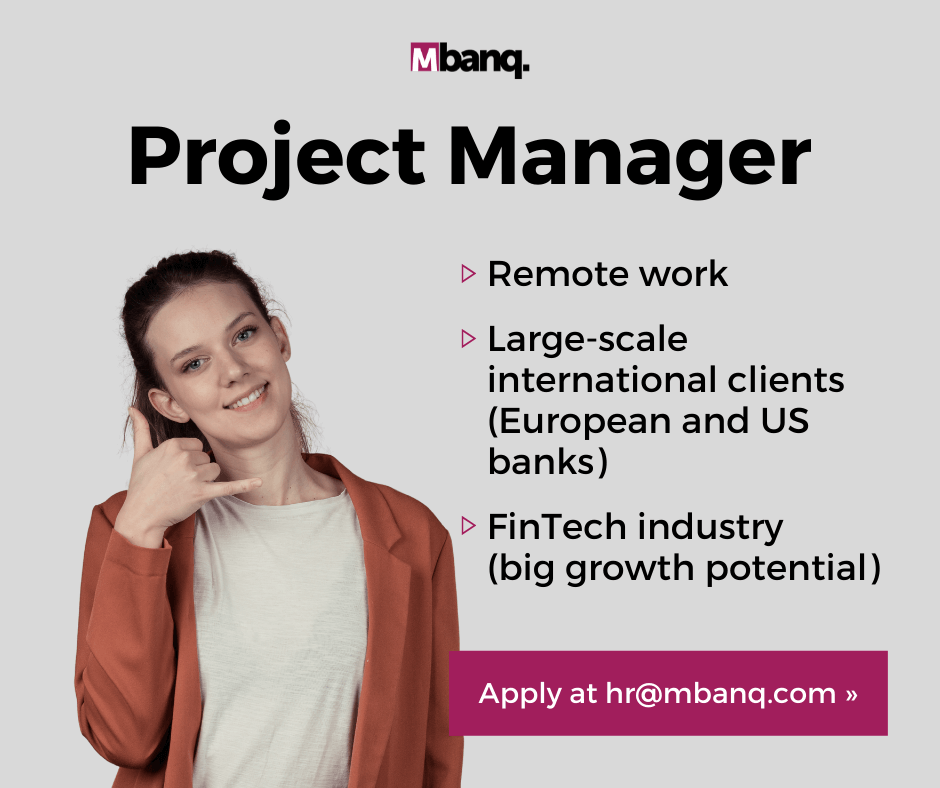 Mbanq
is a US-based FinTech that develops banking software for financial services providers – from banks to mobile banking apps. We're a remote-first company, with offices in California, Croatia, Montenegro, Singapore and Cambodia. In 2021, we've raised investments in the USA and signed partnerships with global market leaders Temenos and Galileo Financial Technologies. This opens up
a world of opportunities
for Mbanq in 2022, and to be able to achieve our goals,
we're expanding our Project Management team
.
Our requirements:
Knowledge of software development methods, with special emphasis on Kanban and SCRUM
Decision-making ability and the ability to negotiate, manage risks and take advantage of opportunities
Finance sector experience is desirable, though not obligatory
Dedication to product development and optimization – our projects are not hit-and-run. We have an innovative product that we develop together with our clients into a solution that will make them and us proud.
Major benefits for you:
Incentive income and performance-related progress
Remote work
Senior developers on board (knowledge exchange and quick decision making)
Large-scale international clients (European and US banks)
FinTech industry (great potential for growth)
Apply for this job by sending your CV and a short cover letter at HR@mbanq.com
We will reply as soon as possible with our feedback or an invitation for a call.